Welcome to the riverrun archive on Celtic Music. With information from Barnes & Noble and All Music Guides we have put together an archive of selected Celtic artists and bands. Clicking on a letter above takes you to the Barnes & Noble biographies of those artists. Clicking on any highlighted name within the text takes you directly from our site to Barnes & Noble where you can get more information, see available recordings of the artist highlighted, hear sound samples from their work, and purchase recordings you find you can no longer live without!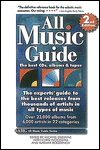 For complete and exhaustive listings and biographies of thousands of artists from all genres of music, purchase the excellent All Music Guides available from Barnes & Noble. You'll be glad you did.

All biographies in the archive are Copyright 1997, 1998, 1999 barnesandnoble.com llc. Additional information provided by © All-Music Guide 1999


Terms of Use, Copyright, and Privacy Policy.
---
Alistair Anderson
The music traditions of Northumberland, a small region in northeast England that borders Scotland, have been promoted by English concertina and smallpipe player Alistair Anderson. A founding member of the High Level Ranters, the group most associated with the revival of Northumberland music in the 1970s, Anderson has continued to explore the music of his homeland as a soloist.
Anderson's involvement with music was inspired by childhood friend and future Boys of the Lough member Dave Richardson, who played blues harmonica. Acquiring a guitar and teaching himself six chords, Anderson was soon able to accompany Richardson.
Influenced by the American folk music of the 1960s, Anderson taught himself to play his father's mandolin and began frequenting folk clubs. After buying a concertina for five pounds, he gave the mandolin to Richardson. Influenced by the bagpipe playing of Billy Pigg, he developed a unique, melodic style of playing that worked well with traditional dance music.
While hanging out at the Bridge Folk Club at the north end of High Level Bridge in Newcastle, Anderson became friends with accordion player Johnny Handle and piper and fiddler Colin Ross, who managed the club. When the club launched a weekly dance night, Anderson played with the band, which soon evolved into the High Level Ranters. Their debut album, Northumberland For Ever, was released in 1968.
Between 1971 and 1979, when he left the band, Anderson balanced his involvement with the High Level Ranters and his solo career. Although he continued to explore the music of Northumberland, he increasingly forged his own direction. The title track of his 1982 album, Steel Skies, was an original, extended, classical-tinged suite.
In 1974, Anderson began playing the Northumbrian smallpipe, a bellows-blown, two-octave, closed-end bagpipe known for its bright, staccato tones.
Moving to North Northumberland, Anderson became associated with the Shephards, a group that played national events throughout England from 1980 to 1995. He remained active behind the scenes as well. In addition to founding the Rothbury Traditional Music Festival, he helped to form Folkworks, a folk music development agency that has produced numerous festivals and workshops. Craig Harris, All-Music Guide
Altan
With its northern Ireland-style twin fiddling and accordion melodies accented by acoustic guitar and bouzouki, Altan has grown into one of the top traditional bands in Ireland. "The Boston Globe" called them, "one of the hottest groups in the Celtic realm these days", while, "The Wall Street Journal" referred to them as "the preeminent Irish band in the world today". "The New York Times", praised them for their "clarity and coordination of its textures". The inspiration for Altan was sparked when Donegal-born fiddler and vocalist Mairead Ni Mhaonaigh met Belfast-born flute player Frankie Kennedy. Ni Mhaonaigh had learned the traditional style of fiddling from her father, Francie, who had learned it from his mother, Roise. Influential Irish fiddler Dinny McLaughlin, who frequented her childhood home, added to her knowledge of the instrument. Kennedy, who studied flute as a youngster, was extremely interested in Irish music and made several trips to Ireland during school vacations. Meeting during an informal jam sessions, Ni Mhaonaigh and Kennedy began to play together at every opportunity. Although they both took jobs as trainee teachers at St. Patrick's College in Dublin, music remained their shared passion. In 1979, the two musicians made their recording debut as accompanists for Gaelic singer Albert Fry on his self-titled debut album. Two years later, Ni Mhaonaigh and Kennedy graduated from college and were married. Together with bouzouki player Donal O'Hanlan and Mairead's brother, Gearoid O'Maoinaigh, who played guitar, the Ni Maoinaigh and Kennedy formed a band, Ragaime. Although they recorded for RTE, the group disbanded by the time that Gael-Linn released Ni Maoinaigh and Kennedy's debut album, "Ceol Adualigh" in December 1983. One track on the album, "An Clar Bog Dell", featured Enya, then known as Eithne Ni Bhraonain, on Prophet Five synthesizer. In 1987, Ni Mhaoinaigh and Kennedy recorded their second album as a duo, "Altan", named after a lake in northwest Donegal. Produced by Donal Lunny, the album featured accompaniment by Ciaron Curran on bouzouki, Mark Kelly on guitar, and Mairead's sister, Anna Ni Mhaoinaigh, then a member of the all-woman group, Macella. Shortly after the completion of the album, the musicians agreed to continuing working together. During the summer of 1988, Altan began work on their first album as a band, which now included Paul O'Shaugnessy on twin fiddle. Produced by Phil Cunningham and released in 1989, the album, "Horse With A Heart", featured a more dynamic sound than its predecessors. As the band's touring schedule expanded, O'Shaughnessy and Kelly were forced, by their day jobs, to restrict their activity with Altan to recording and performances close to home. During the band's U.S. tours, their places were taken by Daithi Sproule on guitar and Ciaran Tourish on fiddle. Altan reached their top-form with their 1990 album, "Red Crow", which recieved a NAIRD award as "best Celtic traditional album". Their next album, "Harvest Storm", released in 1992, received the award as well. All news was not good for the band, however. In 1991, Kennedy was diagnosed with cancer. Although he was hospitalized the following year, he recovered sufficiently to rejoin the band's tour. On September 19, 1994, he succumbed to his illness and passed away. Altan has continued to bring their music to the international stage. Accordion player Dermot Byrne, who had played on "Red Crow" and on Altan's 1993 album, "Island Angel", joined the group formally in 1994. Altan's latest albums -- "Blackwater" in 1996 and "Runaway Sunday" in 1997 -- were released on the Virgin label. ~ Craig Harris, All-Music Guide
Anuna
Formed in 1987 by composer/arranger Michael McGlynn, the Irish/Celtic choral group Anúna has performed with the Chieftains, Sinead O'Connor, Sting and Máire Brennan -- though they also record on their own for the Celtic Heartbeat label. Anúna, originally known as An Uaithne, performed at international choral festivals and selected churches around Great Britain, but didn't begin to record until two demo tapes appeared in 1991. Several TV appearances helped promotion as well; by 1993, the group had changed their name and recorded their self-titled first album. A year later, Invocation was released and Anúna appeared in a successful touring production, Riverdance - The Show. Signed to the American Celtic Hearbeat label in 1995, the group re-released both of the first albums and recorded another in 1996, Omnis. John Bush, All-Music Guide
Arcady
A Galway band, Arcady features several former members of De Danann, as well as fine singing by Frances Black. Steve Winick, All-Music Guide
More Bios:
A B C D E F G H I J K L M N O P Q R S T U V W X Y Z
Copyright 1997, 1998, 1999 barnesandnoble.com llc.
Terms of Use, Copyright, and Privacy Policy.
Additional information provided by © All-Music Guide 1999